About us
Our patients are our most esteemed strength and we endeavour to ensure you have an ideal dental care. We undertake to disperse the myth that a visit to the dentist ought to be a painful situation.
Dr. Harsh Priyankar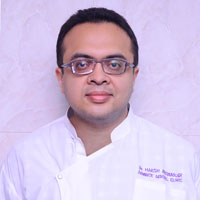 Dr harsh Priyankar is a renowned dental surgeon with over 15 years of professional experience. He specialises in all the basic and latest dental procedures including dental implant,wisdom teeth extraction, crown and veneers,gums surgery etc. He takes pride in achieving excellence in his professional endeavours. He has demonstrated a unique ability to balance the creative and technical aspects of dentistry. Dr harsh ensures he is cognizant with all the latest techniques and materials available in modern dentistry by regularly attending lectures, seminars and hands on courses. Besides all he believes in the principle of minimally invasive dentistry which reflects how the cosmetic dentist can provide the highest level of service to the teeth with the least invasiveness.
Dr. (Mrs.) Sonal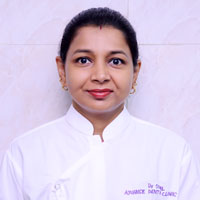 Dr Sonal is acknowledge as one of the best dental surgeon and root canal specialist in North Delhi with more than 15 years of experience. She is known for her gentle and impeccable handling of patients. Dr Sonal take pride in practicing comfortable, health-centered dentistry with strong emphasis on getting to know each patient.In times when newer technologies are revolutionizing dentistry,she is adapting them to her practice even for routine procedure for the benefits of her patients. She believes in specialized yet personalized dental care for whole family. She make sure that her patients are comfortable and relaxed during dental treatment. Using her child management skill,she tries and ensures a happy and fear free environment for children: Thus laying down the foundation for lifelong healthy smile. Her motto is CAP-"conserve and prevent"